University of Michigan
Checking Active Certifications ...
---
How 1EdTech Members Power Learner Potential
The University of Michigan says faculty can more freely experiment and assess the effectiveness of educational tools thanks to 1EdTech standards. Third-party tools that meet interoperable standards can easily be plugged into the university ecosystem and tested, to determine its actual value, before digging into more complex discussions that are necessary before full integration. It saves the university time and money without hindering instructional innovation.
"Too frequently, the inertia associated with having to find the resources to make an integration work, outweighs the benefits of what we want to do. If a vendor meets a specific standard, we can give an initial yes, test it, and move to more complicated conversations once we know the tool has instructional value."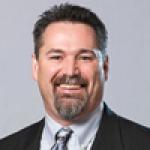 The University of Michigan has a simple way for students to track and take a more proactive role in their academic success thanks, in part, to 1EdTech standards. The My Learning Analytics (MyLA) tool gives students information about their course engagement, helps guide decisions to improve academic outcomes and set personal goals for individual courses. Thanks to interoperability standards, adding MyLA to a course involves just a few clicks for a faculty member. The dashboard was so successful, the university hopes to expand it to more courses, and offers it to other institutions to help improve their student success.
"Supporting faculty innovation is a cornerstone of our work, which means we need to be able to support a wide variety of edtech tools, while also creating our own tools that enable new possibilities. The connectivity provided by 1EdTech standards, as well as our ability to influence those standards, means that we can enable seamless, data rich integrations of commercial tools and our own tools at a fraction of the time and cost, while also trusting we can support a much larger collection of options for the faculty."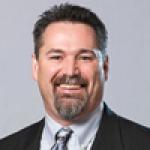 Loading Certification History ...