University of Central Florida
Checking Active Certifications ...
---
How 1EdTech Members Power Learner Potential
"My definition of creativity is solving problems within limitations. We all face limitations with learning management systems, but when you work with 1EdTech standards, you can come up with innovative solutions that are sustainable. We don't have to worry that something will break every time the software updates. The rules are set, and the game isn't going to change on us."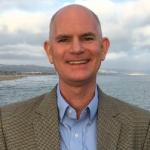 The University of Central Florida enhances the learning experience for all by developing custom solutions that meet the unique needs of its students. UCF, a 1EdTech Center of Excellence, uses Learning Tool Interoperability® (LTI®) to integrate custom and proprietary tools to create a learning environment designed with UCF educators and learners in mind. Being at the table as standards are created allows the university to innovate a better system for its students, and learners around the world, now and into the future.
Loading Certification History ...