Territorium, Inc.
Checking Active Certifications ...
---
Featured Video
Territorium, Inc. provided the following video...
---
How 1EdTech Members Power Learner Potential
"Companies are not necessarily interested in the grade you received in a course, they are more interested in what you learned and what you can do. A CLR shows that. Through 1EdTech, our platform can easily and safely share information with other platforms, allowing learners to have that information in one place, and more easily move from education to work."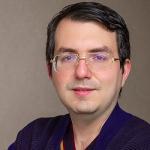 Territorium, an international edtech company, joined 1EdTech when it moved into the US market, and found a community of like-minded suppliers and educational institutions looking to help learners succeed based on their specific skills. Through 1EdTech's Comprehensive Learner Record (CLR) standards, it's easier for Territorium to share data with a variety of technologies to capture all a learner knows and can do, so they can go on to share it with potential employers. The company is excited to continue collaboration and innovation to discover new possibilities for learners in the future.
Loading Certification History ...