PowerSchool Group LLC
Checking Active Certifications ...
---
How 1EdTech Members Power Learner Potential
"Now 1EdTech covers the full ecosystem, so we're not just solving the problem of user access and content integration. We are focusing on how learners can connect with engaging instructional content to develop their own learning path and securely share data to provide educators with real-time insights. There's a standard to connect everything together, which opens up many more doors for personalized learning."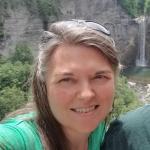 PowerSchool, a leading provider of cloud-based software in K-12 education, believes that every student deserves the best opportunities in life. PowerSchool serves over 15,000 customers in more than 90 countries with the mission-critical technology they need to realize the promise of personalized learning. PowerSchool believes that everyone benefits from the 1EdTech collaboration between suppliers and educational institutions working together and creating better digital learning ecosystems, including interoperability standards that are opening up more doors for data-informed, personalized learning for all learners.
Loading Certification History ...