Ladok
Checking Active Certifications ...
---
How 1EdTech Members Power Learner Potential
Ladok, the student information system (SIS) provider for higher education institutions in Sweden, uses 1EdTech standards to save them the time and frustration of creating customized integrations for every institution. 1EdTech's model of community leadership means a perfect fit between global standards and national needs. Making SIS data available for other purposes is an intractable problem globally. Ladok is not only an industry leader - within 1EdTech they are helping to develop the new Edu-API standard which will facilitate efficient and secure reuse of student data across other administrative and learning systems to better support student success initiatives.
"Since all of Sweden uses one SIS, we thought it would be useful to follow the 1EdTech standard nationwide, so we know the vendors we work with will be able to connect with all of our systems. It also helps clarify what information is being communicated, and institutional data is understandable so our educators can use it for their internal systems as well."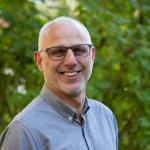 Loading Certification History ...