Instructure
Checking Active Certifications ...
---
How 1EdTech Members Power Learner Potential
Instructure, the provider of Canvas, is a passionate advocate for an open learning ecosystem, in part, because it allows for education innovation to move at a faster pace.  The company leverages 1EdTech interoperability standards to save time and resources on the technical side, so it can spend more time tailoring client experiences, focusing on curriculum and instruction, and allowing for educational innovation.
"An open learning ecosystem simplifies our conversations with school districts, and higher ed institutions, because it allows them to focus on teaching and learning, and their own innovation strategies, instead of trying to manage different vendors coming together."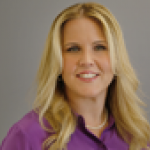 Loading Certification History ...