Gwinnett County Public Schools
Checking Active Certifications ...
---
How 1EdTech Members Power Learner Potential
"1EdTech is a community that comes together to try to improve the digital ecosystem, so we are all in the best position to have technology that meets the unique needs of each and every student. That is exceptionally hard to do without standards, so this is a place and space where those conversations happen."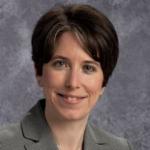 Gwinnett County Public School educators have access to high-quality resources that best fit the needs of their individual students and classrooms. Thanks to the district's digital ecosystem, supported by 1EdTech standards, educators can find resources that easily and safely assess student learning and connect information across platforms, with one easy login for teachers and students. The ease of integrating standards-based tools also allows the district to efficiently and effectively bring new tools and resources to the district, as they work to meet the unique needs of each and every student.
Loading Certification History ...