FeedbackFruits
Checking Active Certifications ...
---
How 1EdTech Members Power Learner Potential
"Competition is important, but it should focus on which tools are best of breed in terms of teaching and learning, not technology. Technology should be a no-brainer, it should just work well in the background, and that's what open standards allow for."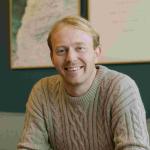 FeedbackFruits believes that an open and interoperable edtech ecosystem is an opportunity to put more focus on teaching and learning innovation. When edtech tools work together without any need for laborious manual configuration, developers and educators can put their energy into developing tools that meet the needs of educators and learners. Focusing on pedagogical needs allows FeedbackFruits to continue to create tools that improve teaching and learning for all.al needs allow Feedback Fruits to continue to innovate tools that improve teaching and learning for all.
Loading Certification History ...