City Schools of Decatur
Checking Active Certifications ...
---
How 1EdTech Members Power Learner Potential
"By allowing IT to take on more of the technical work of investigating vendor privacy practices, rather than putting that responsibility on teachers who aren't equipped and who just want to use good tools, we free up time for the educators to focus more on students and teaching."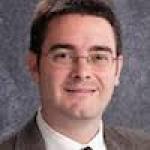 City Schools of Decatur feels more confident about the security of its digital learning tools thanks to its membership with 1EdTech. Instead of having IT employees pouring over contracts, they can reference the TrustEd Apps® Management Suite as an initial screener to see if a given application is likely to be able to meet the district's data privacy requirements. It saves time and allows them to respond more quickly to educator requests as they work to build their classroom resources. District leaders also gain innovative inspiration, as well as lessons learned, from other 1EdTech members as they continue working to improve the digital learning ecosystem for all.
Loading Certification History ...